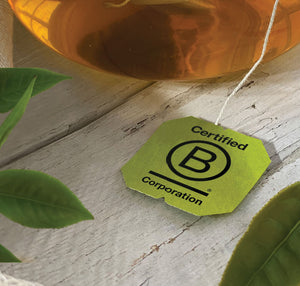 Our Business's Success is Measured Beyond Profits
Bigelow Tea is proud to be one of over 5,000 companies worldwide to have achieved and continues to maintain a Certified B Corp status. Recognizing a commitment that has been part of the company's DNA since it was founded by Ruth Campbell Bigelow over 75 years ago.

We are committed to making sure our small family company continues to be a force for good for future generations.
Here's how we are committed to doing the right thing:
Leadership
Balancing purpose and profit
Community
Using business as a force for good
Environmental Impact
Acting in a sustainable & transparent way
People
Making business decisions that are good for our workers, customers, suppliers, community & our environment