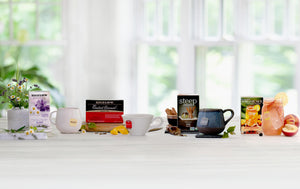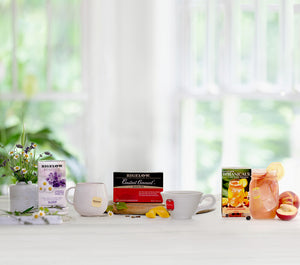 Dedicated to Giving You More
For over 75 years the Bigelow Family has poured their passion and dedication into one thing, tea. For generations, the skilled art of crafting the world's finest teas remains the family's top priority. Because tea is all we do.
Discover Our Ingredients
Each ingredient has been carefully selected by the Bigelow family to deliver an uncompromised quality tea experience. We use only the highest quality tea, herbs, and spices to give you a delicious, consistent cup of tea every time. From high elevation tea gardens in India to American grown Mint in the Pacific Northwest, our farmers share the same passion and best in class standards as we do.
Tea Education
All tea comes from the same plant called Camellia Sinensis. Tea grows in tropical and subtropical regions around the world. It takes at least 5 years of growth before the plant is harvested where the top 2 leaves and a bud are plucked. The processing of the leaves creates the differences in flavor and color between black, green, and oolong teas.
Our Difference
The best ingredients deserve the best protection. To maintain the integrity of our carefully selected ingredients, we wrap each tea bag in a foil pouch to ensure the fullest flavor, freshness, and aroma.